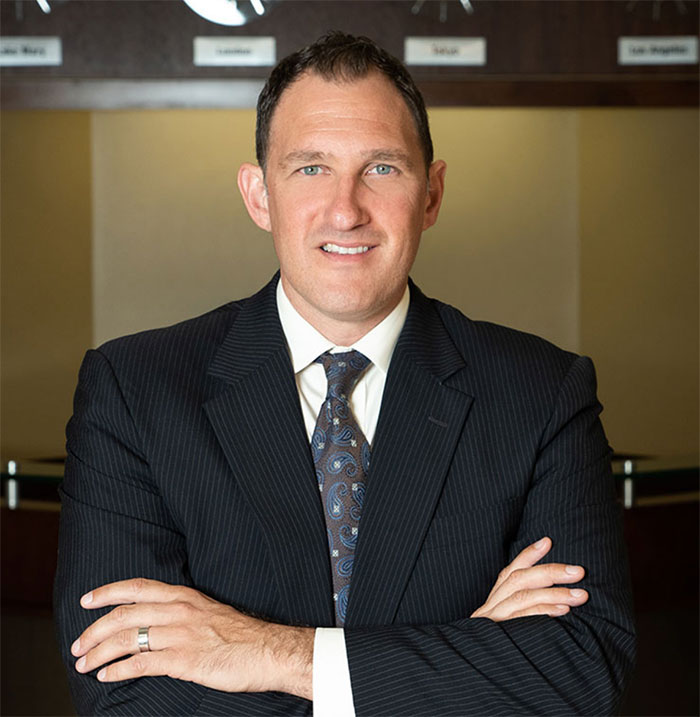 William Strawcutter, Lead Attorney
Did you know the average timeshare owner spends over $980 per year on maintenance fees?
What's worse is the fees consistently increase over time!
This means getting out of your timeshare sooner can save you thousands, even tens of thousands in future expenses. Our process for getting you out of your Timeshare is led by our founder, Attorney William Strawcutter.
Get Out of Your Timeshare Burden Today!
Not all timeshare owners were misled during the sales pitch, and millions of timeshare owners love their vacation ownership; however, if you are in the minority few who we're a victim of unethical, high-pressure sales tactics or if the timeshare was misrepresented in any way, we can help. Thousands of timeshare owners, just like you, have obtained their goal of eliminating all ownership obligations, mortgage payments, and maintenance fees by canceling or settling their contract legally. Timeshare laws vary greatly from state to state, just as rescission periods vary.
Let Strawcutter Law Do the Hard Work for You.
Exiting a timeshare is not easy, but with the help of our experienced Timeshare relief attorneys, Strawcutter Law will represent your interests in seeking relief of this burden. Freedom can become a reality. Here is the process we undergo to get you out of your timeshare.
Don't Wait, Call Now. We Can Help!
407-268-6844
"If I can give Strawcutter Law more than 5 stars, I would. Excellent service and very professional. We will be eternally grateful for all the guidance and support received when hiring William's firm to get us out of our Timeshare. We highly recommend their services. They actually do what is promised."
Step 1: Call to Schedule Your Free Consultation
Every ownership situation is unique. Because of this, our Consultant will sit down with you to review the specifics of your situation. During your consultation you will learn:
• What type of ownership you have
• How your ownership impacts your budget and financial goals
• How Strawcutter Law can help you
If you are like one of the millions of people with concerns or questions about timeshare ownership we will guide you through every detail you need to know. If you decide that we're the right fit for your exit needs, you will move on to Step 2.
Step 2: Exit Preparation
Proper preparation is key for a timely, successful exit. We assign you a dedicated attorney led team to help you gather necessary documentation and complete paperwork. All documentation must be received before we can move forward with your exit.
Step 3: Exit Strategy
Upon receiving all of the necessary documents, we will have a full picture of your ownership situation, allowing us to identify the best exit strategy for you. We put our total focus on your desire to transfer ownership or negotiate to get you out of your timeshare. Our multi-faceted approach is unmatched and has allowed us to obtain exit offers and releases from many of the largest and most well-known vacation ownership companies.
Step 4: Exit Management
Strawcutter Law will manage the stress of your exit on your behalf while keeping you informed throughout the process. Most exit companies do not have an in-house legal team which is what separates us from the rest. We are real Florida lawyers located here in Orlando FL. We know how to manage timelines, due dates, draft and create legal memos, and communicate with the legal departments of the large vacation ownership companies. Because we perform legal research for our profession we are always searching the market for new exit opportunities and will adjust your case strategy if a more expedited exit path is identified. We hold ourselves and our staff accountable for finding you the quickest exit possible. Strawcutter Law assures that once a resolution has been reached you will be exited from ownership safely, legally, and forever.
Step 5: Exit Complete
Congratulations, you are now timeshare free! Once the exit is complete, you will receive confirmation documents letting you know that you are free and clear of your timeshare obligations and one step closer to having financial peace of mind.
When you hire Strawcutter Law, you get a partner for life. Should any issues arise regarding your former ownership, or you continue to receive unsolicited notices for payment from your resort, we are here for you.
Why Hire Us?
Led by Leading Orlando Attorney

Experienced Timeshare Exit Specialists

We believe in helping people

We do what we say

You matter to us!